When I was seventeen, I was a brat. There. I said it. My deepest, darkest secret. Okay, it's not. But it is true. Most seventeen year olds are brats. They have it all figured out. Know everything. Hey, if you weren't, I said most not all. 
One of my favorite people in the Bible is Joseph. He's great to study for character growth (writers, did you hear that?). At seventeen he's a spoiled brat. Oh, yes. He is.
Genesis 37:3-4 MSG: Israel loved Joseph more than any of his other sons because he was the child of his old age. And he made him an elaborately embroidered coat. When his brothers realized that their father loved him more than them, they grew to hate him—they wouldn't even speak to him.
He was daddy's fave and Daddy made no bones about it. He made this amazing coat of prestige and honor and Joseph wore it proudly. Didn't seem to mind the fact that it hurt his brothers deeply or that being the fave caused hatred in their hearts. 
These brothers couldn't even speak peaceably to him. Now, I don't know about you but when someone is unhappy with me, I know it. I can see it on their faces and feel it when I enter a room. That's just someone unhappy! Not hatred.
But Jospeh didn't care. He didn't bother to see. Instead he chose to tell them his dream about how they'd bow to him. Yeah, that's what you do when you're hated. You lord a dream over them. Not once. But twice! Nice work, Jo.
And one day, Daddy sends Joseph out to check on his brothers. Why wasn't he out there helping in the first place? Oh yeah, he's spoiled. He's a rascal. Dons the coat, oh yes, he does. Because that's what you do when you're about to approach your own brothers. Rub it in their faces that you're loved most. I kinda feel bad for the brothers. 
While Joseph was in the distance, the brothers plotted to kill Joseph.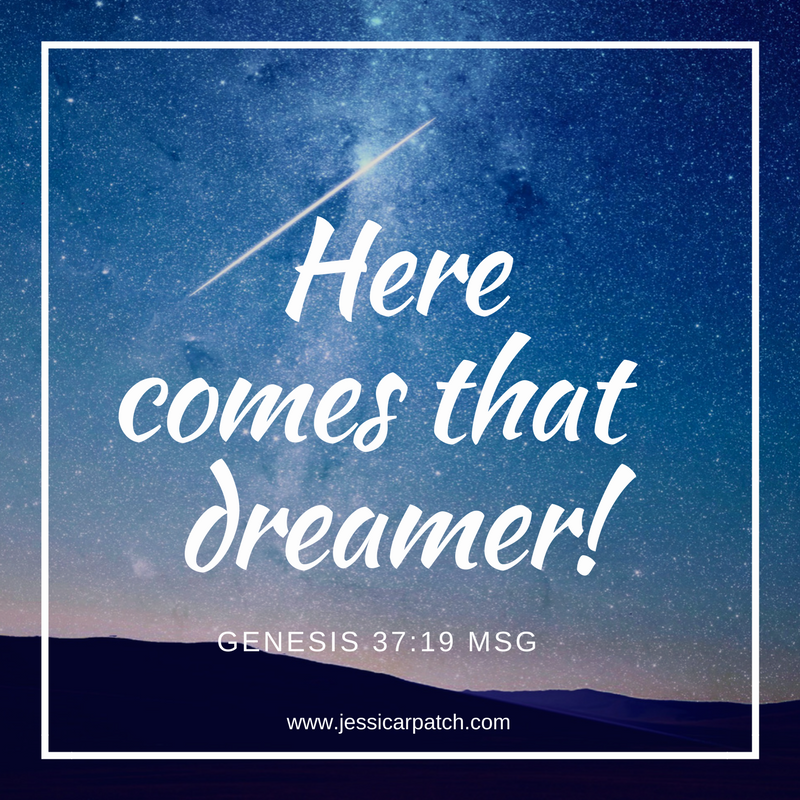 Not just give him the business, but murder him. They've murdered before…remember poor Dinah and the revenge on the entire town for the act of one.
But they end up selling him as a slave.
I wish we had time to pick all this apart. But we don't. Joseph ends up a slave and then imprisoned and what we learn is that Joseph grows and matures over this period of time. Because how can a rascal like Jospeh rule a nation humbly? He can't. Not unless he's been humbled and molded into the kind of man God would need to rule and lead.
There are many glimpses of Joseph's maturity and humbling process, but this one is one of my favorites. In Genesis 40, the chief butler (cup bearer) and the chief baker are thrown into the prison for offending the Pharaoh. Joseph is put in charge of them. Day in. Day out. 
Verse 3-7 MSG: "After they had been in custody for a while, the king's cupbearer and baker, while being held in the jail, both had a dream on the same night, each dream having its own meaning. When Joseph arrived in the morning, he noticed that they were feeling low. So he asked them, the two officials of Pharaoh who had been thrown into jail with him, "What's wrong? Why the long faces?"
The NKJV says, "He saw they were sad." 
At seventeen, he was oblivious. He ignored the hateful glares, the snarled lips. The disdain in their words. Maybe he saw the looks of sadness when he wore that coat the first time. But he didn't think to spare them the pain by not wearing it. By not having some kind of conversation with them or Jacob. 
But now.
Now, he's seeing. "You're sad. What's wrong?" Not only does he see, but he speaks. He inquires. "Why are you upset?"
Joseph was now hoping for the future, but living in the present.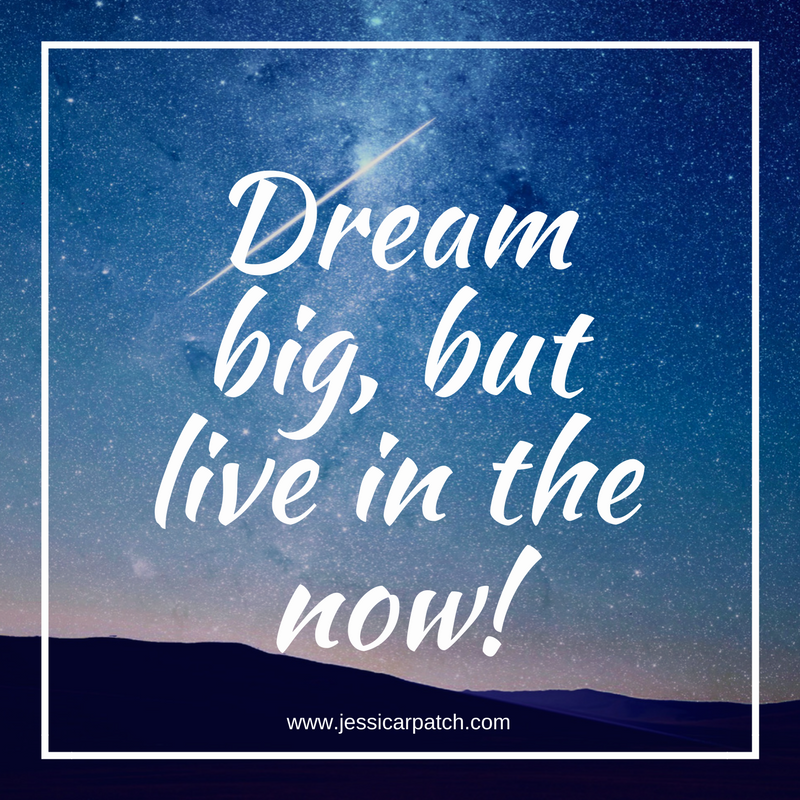 I wonder if he'd regarded his brothers' countenances and inquired if maybe things would have been different. Maybe. Maybe God would have gotten him to Egypt to fulfill his destiny and God-given dreams another way. I don't know.
I do know this: Joseph had been more preoccupied with being the favorite and his future dreams than he was about the present. And he missed A LOT! 
Our God-given dreams require planning and preparation on our part.  I had to actually write and do the work to be published. And I admit, that for a time I became so focused on the gift that I neglected the present. I wasn't awake to the "now." I wasn't paying attention to what God might doing right then in me, through me. 
Maybe that's you. Don't be so consumed with the dreams and the future that you neglect what's right in front of you.  Wake up! Wake up and be present in the moment. See the people around you. Notice the hurt, the pain. Notice you might need a conversation with someone you love. Humble yourself now! Don't go through a pit and a prison to do it. 
Don't miss the moments. 
Don't wait dozens of years to wake up. 
Yes, God has dreams for you in the future. But He also has dreams for you to walk into today! 
Forward Challenge: Be awake today. Remove the apps from your phone. Step away from working toward your dream for one hour, two, a day and be present in the moment. Who looks sad and needs encouragement from you? 
Forward Scripture: "…Blessed the man, blessed the woman, who listens to me, awake and ready for me each morning, alert and responsive as I start my day's work." Proverbs 8:34 MSG
Forward Prayer: God, who made the day, awake me to present in it and responsive to Your will as You start Your day's work. Thank you for Your good plans that include me. Open my ears to hear You and my eyes to see You and where You are at work. Help me to take notice of those around me and recognize when they need a word of hope, of encouragement and give me ,through Your Holy Spirit, the words to say. In Jesus's name. Amen.
What do you need to do today in order to be AWAKE and present?