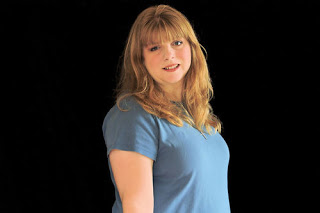 I discovered Dawn's blog and fell in love instantly! I love her Plot Swap Fridays. How she finds the oddest stories and hilarious texts is beyond me, but it keeps me in angst all week for it. She also does Tell Me Your Story Tuesdays, where she interviews other writers/authors.
Dawn is super cool and I think you'll dig her blog.
Dawn is a high school teacher by day and mystery writer by night. She has been married for 13 years to a wonderful, hockey playing, husband. They have two girls, ages 8 and 9, born just under 13 months apart which she often says is proof that God often has plans that you don't.
J:I gotta say, Dawn, I'm a kinda glad those weren't His plans for me! So dish, when did you get the writer's bug? Has it always been something in you? Did you pen your first story with a jumbo crayon?
D: I started writing stories in elementary school. I would make "books" using colored folders with brads. Each one had a title page, back of the book blurb and a place for reviewers to write their comments.
I stopped sharing my work sometime in high school, but I never stopped writing. In the past five years or so, I decided it was time to let a few people in on what I had be doing. Much to my surprise, no one laughed. That inspired me to focus on improving my craft and pursuing publication.
J: Very cool. You still have those old "books"? And even more importantly, do you snack while writing? Is so, what do you munch on?
D: I actually rarely snack while writing. If I do, it is baby carrots or mixed nuts and a glass of ice water nearby is an absolute must.
J: Carrots and nuts? Do you write for rabbits? 🙂 Kidding! What do you love most about writing? What do you find most challenging?
D:I love the process of creating the story. I walk around for days with a little movie playing in my head about my latest plot. Most challenging? Definitely editing and revising.
J:Honey, you ain't just whistlin Dixie. Although, editing can be fun if I re-live the story and not just try to fix it. How do you come up with story ideas?
D:I get ideas from everywhere, news stories, conversations between the people behind me in line, pictures, songs, everywhere.
J:Again, y'all have to check out her Friday Plot swap. Great and hilarious fodder there! So tell me this, Dawn, if you could be one hero/heroine from a book who would you choose and why?
D:Stephanie Plum. I love that she is so much like a real person, making mistakes and bumbling her way around. Of course, having two hot guys love me would be a nice bonus.
J:Uh, yeah it would! If you could be one villain from a book who would you choose and why?
D:This one really stumped me. I suddenly can't remember a single villain from any book I have ever read.
J:Okay, well if you think of one, drop it in the comments. There must be one! What are you currently working on? Tell us a little about it.
D:I have three manuscripts going in various stages of completion/revision right now. Here is the one I am working on today. 🙂
After the death of her father, Haylie Bradford is facing life alone with her non-existent love life and half of a college education. When the decision to stay one more night in her father's empty house ends with her witnessing a murder, she finds herself running from a professional killer to the only person she knows can keep her safe, Race Welburn.
Since their father's were best friends, Race has known Haylie most of his life but he doesn't believe himself capable of protecting her. After all, the last woman in his care died in front of him, along with his own father. But, Haylie is clearly in danger. Can he put his insecurities aside enough to keep them both out of the crosshairs of a hitman?
J:Okay, I'm all about it. I totally love guys who feel like crap about themselves but really they're like the greatest thing ever. (That was my inner teenager talking btw!)
Is there a question you'd like to ask everyone? Because everyone who hangs out here, is the coolest and would love to answer your questions, right, everyone? See, they all cheered!
What is your favorite kind of hero? Strong and confident? Quiet and wounded? Sweet and funny?