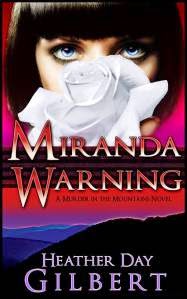 Guess who's in the house today? Author Heather Gilbert! Her newest
book released—Miranda Warning, a twist-turning
mystery! Today, she's agreed to play a few rounds of Would You Rather and then
share with us the inspiration behind the book. Here's a peek!
Child
of the Appalachian mountains, Tess Spencer has experienced more than her share
of heartache. The Glock-wielding, knife-carrying housewife knows how to survive
whatever life throws at her.
But
when an anonymous warning note shows up in her best friend Miranda's mailbox—a
note written in a dead woman's handwriting—Tess quickly discovers that ghosts
are alive and well in Buckneck, West Virginia. Hot on a cold trail, she must
use limited clues and her keen insight into human nature to unmask the
killer…or the next victim might be Tess herself.
Tinged
with the supernatural and overshadowed by the mountains' lush, protective
presence, this twisting psychological mystery is the first in A Murder in
the Mountains series.
Okay, Heather, let's begin with the fun questions!
Would
you rather….
…be famous or the best friend of someone famous?
Miranda: Oh,
honey, I think I'm too old to be famous. But if I were, I think I'd want it to
be for playing chess. I'm always beating that sweet little Tess Spencer and she
says I'm really good at it.
Tess: Famous?
Me? I don't have time to be famous. I'm in the middle of something right
now…and I'm actually pregnant. Yes, that is a latte I'm drinking. I'm not
always one to follow rules, you know. I would like to see my husband, Thomas,
make a little more money at his lawyer job. But fame? I'm pretty happy where I am.
In all actuality, right now I'm kind of trying to lie low…
Heather:
I'd love to be famous for writing great books, so I could be a financial
blessing to others as others have been to me over the years. But in the
meantime, I can say I know some famous authors in Christian circles and they
are some of the humblest, sweetest people I know. That's the kind of author I
have so much respect for.
…find out that the life you are living now is an ongoing memory
and you are actually older and looking back on your life with life-like detail
OR your life was a very detailed imagination coming from a younger you
imagining your future?
Miranda: I'm
not sure I understand the question. I've been getting these heart flutters and
can't seem to concentrate. But I am older
and looking back on my life, and so I spend a large part of my days walking
down memory lane. I like thinking about my husband, Russell. Why that man had
to leave this earth before me, I'll never understand.
Tess: I
already have a better memory than I'd like (almost like photographic, only in
videos). But instead of looking back on life with intricate detail, I'd much
rather be young again and re-imagine myself a new childhood. Mine wasn't the
best.
Heather: Call
me weird, but I've always looked forward to being old and the wisdom that comes
with it. So I'd rather be old, but still looking toward the future, if that
makes sense. I had a great childhood and I'd love to remember that in detail.
But I also love looking forward to living life to the fullest as I grow older.
Someday I look forward to being in heaven, maybe reviewing my life and
understanding why certain things happened and how everything fit together.
…be a thief or a beggar?
Miranda: I'd
be a beggar. I'd never steal from anyone.
Tess: Well…my
husband is a lawyer, so let's just keep this quiet, but if my family was
starving, I'd be a thief. Only I'd be a nice
thief. I wouldn't kill anyone, I promise.
Heather: Wasn't that Jean Valjean's crime in Les Mis, stealing food for his family? To be honest, I'd rather not
beg. I would ask for something
nicely, but if people refused to help and my family was in need, I think I'd
find a way around it. I'd try a lot of resourceful options before stealing, and
even then, I might not do it. But I would find a way to help us survive. I just
watched Catching Fire so obviously
I'm in a dystopian, end-of-the-world-as-we-know-it mood. 🙂
Thanks so much for playing, Ladies! Loved your answers. Now,
share with us what inspired this story.
I was inspired to write this Appalachian mystery because
I've grown up reading mysteries: in particular, Agatha Christie. I love her
married detectives, Tommy and Tuppence Beresford, and how they are different
yet they work their strengths to solve crimes. Even though my mysteries center
on Tess Spencer, housewife detective, her husband, Thomas, plays a large role
in supporting her and helping her see crimes in new ways (he's a lawyer).
I also loved the psychological vibe of Rebecca by Daphne Du Maurier and I knew I, too, wanted to get deep
into my characters' heads in each mystery. Plus, I've recently moved back to my
home state, West Virginia, and it's chock-full of paranormal stories, so it
lent itself very handily as a setting for this series.
I wanted to explore West Virginia the way it really is today, with all its beauty and
yet its heartbreak. This series will delve into some dark and sad places, but
ultimately the light of God shines through, just like it does in real life.
However, sometimes people choose to reject it and I feel it's important to show
the ultimate end of those choices, as well. That's why I say my writing is bittersweet.
I do hope Tess is a "sleuth" (love that word!)
people can root for. She has her foibles, yes. She's newly married and has
issues that plague her from her past. But she's going to grow and change even
through the hardships of hunting down murderers. Her marriage will also change.
I'm looking forward to taking readers along for the ride.
I rooted for her, Heather! Looking forward to the next one.
Okay, everyone! Pick one or all of the questions and answer
in the comments!
***The winner of Donna Pyle's prize package is .
I will notify Donna of the winner.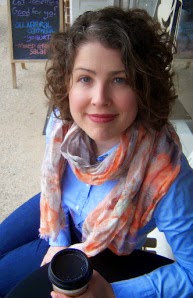 Heather Day Gilbert enjoys writing stories about authentic,
believable marriages. Sixteen years of marriage to her sweet Yankee husband
have given her some perspective, as well as ten years spent homeschooling.
Heather is a monthly contributor to
Novel
Rocket
, a site dedicated to bringing helpful information to authors.