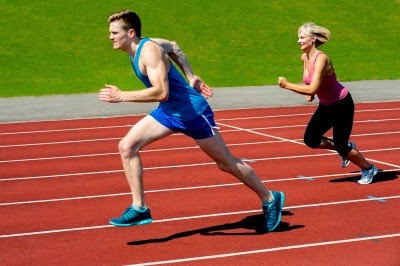 "I can already hear one of you agreeing by saying, "Sounds good. You take care of the faith department, I'll handle the works department."
Not so fast. You can no more show me your works apart from your faith than I can show you my faith apart from my works. Faith and works, works and faith, fit together hand in glove." James 2:18 MSG
Were you thinking "money?" Show me the money. Nope. Faith and Works, my friend.
It's Sunday morning, the super moon is still bright and beautiful and clear as the sun rises. I'm sitting on my patio studying and admiring God's handiwork. Thinking on the above verse.
I believe we are saved by grace through our faith. It's a gift from God
(Ephesians 2:8)
And I believe our faith will produce fruit i.e. good works.
James also tells us to be not just hearers of the word. But doers. To humbly receive the implanted word. I love the word implanted. It's there, deep. Love for God, love for His precious word develops us to grow in maturity and in love. Out of that love, we will want to serve. To follow Christ. In other words: Good works, that God has prepared for each one of us beforehand will become reality. We are His workmanship, created in Christ Jesus to perform those good works.
It's a labor of love. One that is not done in vain. For God's purposes and His word never return void, but accomplish all of His intended purposes.
Works motivated by our faith can best be described with the passion of Song of Songs/Solomon.
First, we see the lovely Shulamite woman knows to whom she belongs. She knows that He desires her. Longs for her.–her love, her company, her embrace.
"I am my beloved's, And his desire is toward me." Song of Solomon 7:10
Out of her great love for Him, and even more so, His great love for her she also desires to be with Him. To go where He goes, to do what He does. She's a doer. Of the Word. (For the Word was made flesh and dwelt among us and we beheld His glory. In the beginning was the Word, and the Word was with God and the Word was God John 1:1, 14)
"Come, my beloved,
Let us go forth to the field;
Let us lodge in the villages.
12
Let us get up early to the vineyards;
Let us see if the vine has budded,
Whether the grape blossoms are open,
And the pomegranates are in bloom.
There I will give you my love.
13
The mandrakes give off a fragrance,
And at our gates are pleasant fruits,
All manner, new and old,
Which I have laid up for you, my beloved."
He calls. She answers.
They go to the field. "Behold, I say to you, lift up your eyes and look at the fields, for they are alreadywhite for harvest!" John 4:35
They lodge in the in the villages. They aren't staying inside with walls of their church. They're getting their hands dirty–outside. In the villages. "Therefore go and make disciples of all nations, baptizing them in the name of the Father and the Son and the Holy Spirit…" Matthew 28:19
They don't waste time. They're up early. It's a priority. People matter. Unsaved souls matter. New Christians with no spiritual training matter.
They're looking for that fruit! Together they are growing a beautiful orchard. They are caring for their newly planted vineyards, seeing that buds are blooming and growing. Good fruit. Are they blossoming?
"I am the vine; you are the branches. The one who remains in me—and I in him—bears much fruit, because apart from me you can accomplish nothing. John 15:5
It's in doing. It's in the good works. It's in fulfilling God's purpose and obeying His commands we show Him our love. "The person who has my commandments and obeys them is the one who loves me. The one who loves me will be loved by my Father, and I will love him and will reveal myself to him."John 14:21
The glorious result gives off a beautiful fragrance, it grows with every person that comes to Christ and grows in His grace. "In the Messiah, in Christ, God leads us from place to place in one perpetual victory parade. Through us, he brings knowledge of Christ. Everywhere we go, people breathe in the exquisite fragrance. Because of Christ, we give off a sweet scent rising to God, which is recognized by those on the way of salvation—an aroma redolent with life…" 2 Corinthians 2:14 MSG
It is not exclusive to any ethnic group, socio-economic background, or age. It is for "all manner." It is our response out of love for our Beloved. "But in our time something new has been added. What Moses and the prophets witnessed to all those years has happened. The God-setting-things-right that we read about has become Jesus-setting-things-right for us. And not only for us, but for everyone who believes in him. For there is no difference between us and them in this. Since we've compiled this long and sorry record as sinners (both us and them) and proved that we are utterly incapable of living the glorious lives God wills for us, God did it for us. Out of sheer generosity he put us in right standing with himself. A pure gift. He got us out of the mess we're in and restored us to where he always wanted us to be. And he did it by means of Jesus Christ." Romans 3:22-24 MSG (emphasis mine)
Beloved, don't just be hearers of the Word. Be doers. Let your love for Christ and His love for you fan a flame that burdens you to action. Let faith motivate you to fulfill all that God has for you. His desire is toward you, lovely one.
***
You still have a chance to enter Donna Pyle's prize package to celebrate the launch of her newest Bible study, Quenched. Click HERE to enter!
*** I'd love for you to sign up for my newsletter, The Patched In. Click on the "sign up" at the top right corner of the page. It will only take a few seconds! I won't spam you or give your email address to anyone.