Our book club read the first story in Denise Hunter's Chapel Springs series, Barefoot in Summer, and I truly enjoyed it (so did our book club!). So when this book released, I was excited to get my hands on it.
Here's the blurb:
Jade returns home to Chapel Springs after years of protecting her fragile heart. Then along comes Daniel, making her long to dance again.
Creative and complicated, Jade McKinley felt like a weed in a rose garden growing up in Chapel Springs. When she left, she thought she'd never look back. But now, pregnant, alone, and broke, she has no other choice but to return.
The mayor of Chapel Springs, Daniel Dawson, has been an honorary member of the McKinley family for years. While his own home life was almost non-existent, Daniel fit right into the boisterous McKinley family. He's loved Jade for years, but she always saw him as a big brother. Now that she's back, his feelings are stronger than ever.
As Jade attempts to settle in, nothing feels right. God seems far away, she's hiding secrets from her family, and she's strangely attracted to the man who's always called her "squirt." Finding her way home may prove more difficult than she imagined.
I gotta say, I loved it even more than the first book in the series! And isn't that cover lovely?
Denise Hunter's hero was fierce and protective and super smart. I love smart heroes in dress shirts and scruff. Daniel was a fun character to get to know in the first book, but I feel head-over-heels in Dancing with Fireflies! There's nothing he wouldn't do for Jade, the heroine.
Which brings me to Jade. Sweet but strong. Anxious over uncertainty in her life, yet determined to overcome. She was a heroine I could identify with.
A believable cast of characters set in a community that feels like family and care about each other, I gobbled this book up in two sittings. Because, I do have to sleep a few hours!
Hunter also weaves a theme of forgiveness and grace into the story that touched me in a real way. God truly does work things out for the good for those who love Him. We can trust Him and rely on Him to supply us with everything we need. It showed beautifully in this story.
Now, where's the next book? I encourage you to read both books in the series. You don't have to read them in order, but I always like to. 🙂
Thank you, Thomas Nelson, for letting me read this book in exchange for an honest review.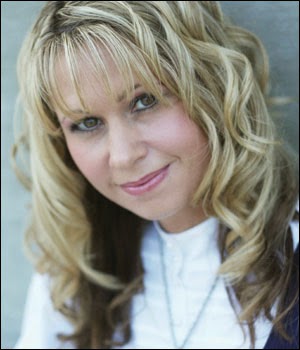 @DeniseAHunter
Website
Facebook
Denise Hunter is the internationally published bestselling author of more than 20 books, including "Dancing with Fireflies" and "The Convenient Groom". She has won The Holt Medallion Award, The Reader's Choice Award, The Foreword Book of the Year Award, and is a RITA finalist.
Denise writes heartwarming love stories that are set in quaint, small towns. Her readers enjoy the experience of falling in love vicariously through her characters and can expect a happily-ever-after sigh as they close the pages of her books.
In 1996, inspired by the death of her grandfather, Denise began her first book, writing while her children napped. Two years later it was published, and she's been writing ever since. Her husband says he inspires all her romantic stories, but Denise insists a good imagination helps too!
When Denise isn't orchestrating love lives on the written page, she enjoys traveling with her family, drinking green tea, and playing drums. Denise makes her home in Indiana where she and her husband are raising three boys.
Have you ever chased fireflies (lightning bugs)?
And have you ever read a book by Denise Hunter?
Which one was your favorite?
***If you're a Gilmore Girls fan, come by Melissa Tagg's blog today. She's hosting a Gilmore Guys summer series and I'm talking all things Logan Huntzberger today! Plus you can enter to win a Starbucks card, Logan magnet, and a Melissa's newest release, Here to Stay!
Gilmore Guys here!