Monday, I was
chatting with a couple of friends in the office (I work part time at my church)
and I said, "I was reading in Amos and–"
"Amos!"
Laughter filled the
office (and blessed heat; they freeze me out) "You were reading Amos? You
don't hear that often…'I was reading in Amos…'"
Maybe it is
A-typical. Like me. Here's why I love the book of Amos. Here's why I love
Amos. So much in this little overlooked
book says so much about our God, His power, His overwhelming love.
Amos shows up in a
time when Israel has much military success and prosperity (thanks to Jeroboam).
Guess what comes with sitting like fat cats?
Pride.
Greed. Immorality.
Amos focused on
putting Israel and Judah (two separate kingdoms at the time) in their place in
the area of worship, mostly.
Meaningless
worship.
Can you hear how
upset God is when He says, "Go to Bethel (center of Baal worship) and sin.
Go to Gilgal (remember this is where they set up the remembrance stones after
they crossed into the Promise Land, to remind them God had delivered and made good
on His promise–not a place of prostitution) and sin yet more." Amos 4:4
*parenthesis mine
Do you hear the ,
"Go ahead, you're going to anyway. I've done everything I can to dissuade
you" tone?
"Bring your
sacrifices every morning, your tithes every three years. Burn leavened bread as
a thank offering and brag about your freewill offerings–boast about them, you
Israelites, for this is what you love to do." declares the Sovereign LORD.
Amos 4:4-5
Amos
made sure to let them know WHO was talking to them. THE SOVEREIGN LORD.
Do you hear the,
drips of sarcasm. Is it just me?
God goes on, through
Amos, to tell them every single thing He's done to grab their attention. He
holds back rain to wither their crop…hey if they're hungry maybe they'll call
to Him, turn back…remember. Amos 4: 6-8
But they didn't.
Then He struck their
gardens and vineyards with plight and mildew. And sent locust to eat away at
their crops. Maybe if a third party enters to gnaw away at their hard work,
they'll turn back…remember. Amos 4:9
But they didn't.
Then God allowed
sickness and war to overtake their bodies. The last resort. Surely, if their
bodies were sick, if the enemy came in with the sword they would call out to
God. Maybe then, they'll turn back…remember. Amos 4:10-11
But they didn't.
Therefore…God delivers up consequences for their sinful
behaviors.
"…prepare to
meet your God, O, Israel."
That gives me chill
bumps.
And of course, in
God's wonderful fashion He also declares restoration. But even so, Amos's
words fall on deaf and angry ears.
The high priest,
Amaziah (living at Bethel–center of Baal worship) gets all testy. I mean what
corrupt priest wouldn't, right? And he sends word to the king of Israel,
Jeroboam. "Amos is raising a conspiracy (Amos isn't doing Jack. God is.)
against you and the very heart of Israel (translation: me. He went after me,
king) The land cannot bear all his words. (again. Me. I can't bear it) He says,
'Jeroboam will die by the sword and Israel will surely go into exile, away from
their native land.'"
Then Amaziah gets
testy with Amos. Tells him to get the heck out, go back to Judah and prophesy
there, but keep his mouth shut to Israel because this is where the king finds
sanctuary and he better stop disrupting it. Amos 7: 10-13.
And
here is what I love.
Amos says, "I
was neither a prophet nor a prophet's son, but I was a shepherd, and I also
took care of sycamore-fig trees. But the LORD took me from tending flock and
said to me, 'Go, prophesy to my people Israel.'…" Amos 7:14-15
Amos wasn't anyone powerful, nor did he come
from a powerful line of prophets. He was a lowly shepherd. But God called him to something else. And he
took up the mantle and went. His words were harsh at times, no one wants bad
news or to be corrected when they're happy doing wrong.
God was with Amos.
God loved His people enough to send someone! I
love that he chooses ordinary people to do extraordinary things.
I love that Jesus,
by men's standards, was nothing but ordinary.
"He
grew up like a small plant before the Lord, like
a root growing in a dry land. He had no special beauty or form to make us
notice him; there was nothing in his appearance to make us desire
him." Isaiah 53:2 NCV
I love that God sent
Him–not to judge…not yet. But to save.
"The Son of Man came to find lost people
and save them." Luke 19:10
How
does it make you feel to know that God uses the ordinary to extraordinary
things? Does it give you hope for yourself?
Do you feel ordinary?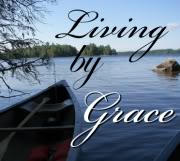 Come by our facebook
community and meet new women,
talk about God, and encourage one
another! Click the link at the
right side of the toolbar!