Hunting season is almost upon us, whether you agree with hunting or not. Men and women everywhere will camouflage themselves, creep into the woods and wait patiently for that deer. The key to hunting, besides being a good shot, is to be slow about your movements–tiptoeing…in the words of Elmer Fudd, "qwietly" as not to scare the animal away. They have to blend into the atmosphere so they aren't spotted.
If you've ever hunted, watched a show about hunting, or just walked in the woods, deer can detect you. They suddenly stop, raise their heads and freeze. They sense danger.
Paul says in Galatians 5:9 (MSG), "…a little yeast…spreads through the whole batch of dough!" He's talking about false teachings slipping in and jacking with what he taught–the true gospel. I think it's important to keep yourself in the word and under godly teaching so this doesn't happen, but that's not what I want to focus on today. I think a lot of yeast (leaven in many translations) can slip into our lives in many ways.
Sin can be subtle. Just a little dab. It's quiet. It's camouflaged. And it ruins us. 
Song of Solomon (Song of Songs–same book) says (2:15), "Catch us the foxes, the little foxes that spoil the vines…" If we were a vineyard, being tended to and bearing fruit…foxes would sneak in and ruin that tender, budding fruit.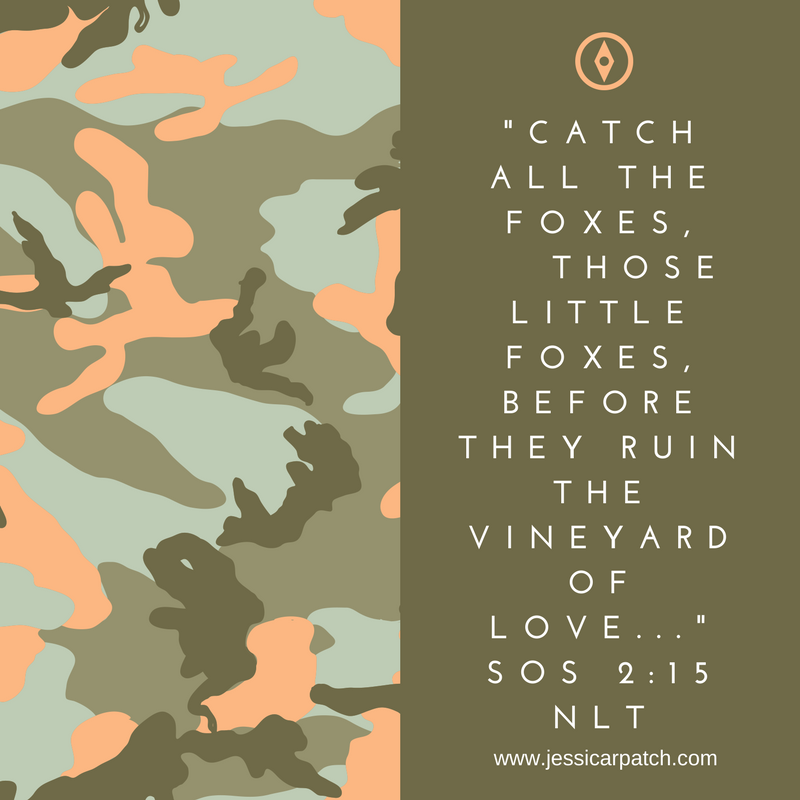 Little foxes can make big messes! 
Think about the big messes in your life? Did they all start out at tidal wave level? Maybe some. But more often than not, it was small. A little dab. A dash of this and a sprinkle of that until it infiltrated the whole life. It's impossible for us to try and sift out the yeast once it's been mixed into the dough. But what is impossible to us is possible with God! He can turn it around. He's a potter. He can remake us. 
Maybe today, you feel overwhelmed by the mess in your life. It exploded! Or maybe you're like that deer. You've been warned. You're in a frozen position–run! Don't drop your head and go back to mindless grazing. The hunter is coming for you. Wherever you are today, you can change. Don't let the little things become big. God has a great plan for you! 
Forward Challenge: Make time to let God run the little foxes from your life and to remove any leaven that might be spoiling all He has for you.
Forward Scripture & Prayer: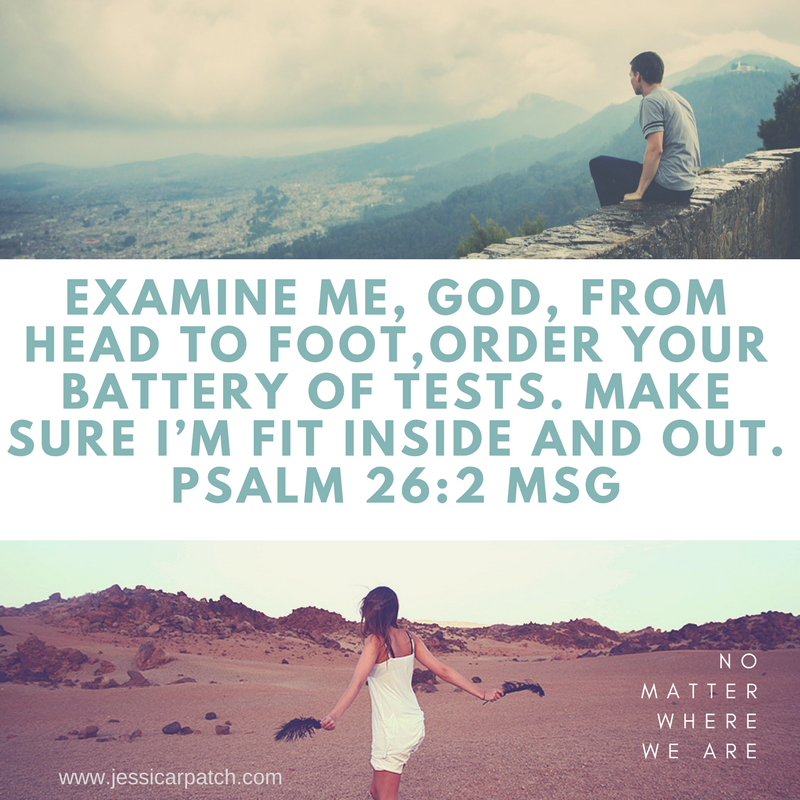 What are some ways we can prevent little foxes from getting inside the vineyard? How can we guard against subtle things seeping into our daily lives?