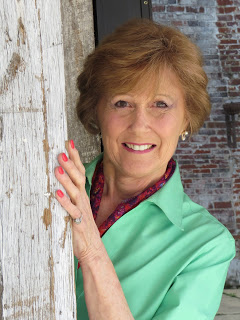 Welcome back Patricia
Bradley to the blog today. She and her characters are playing Would You Rather
and she's giving away a copy of her newest Logan Point series book: Gone without
a Trace! Yay! You can enter to win below.
Would You Rather…
…be shot or stabbed? (Hey it's suspense so…)
Alex: Uh, neither? But
if I have to choose…I guess be stabbed.
Livy: I'm with Alex for
once—neither. But I'd rather be shot.
Patricia: I can't stand
the thought of a knife slicing me, so to be shot.
…be happy because you've been lied to or feel emotional pain
knowing the truth?
Alex: Since I don't like
to be lied to, I'd rather feel emotional pain knowing the truth.
Livy: Hmmm. I can't
believe I'm going to agree with him again.
Patricia: Lie to me.
…fall in love but lose it or never fall in love?
Alex: Where do you get
these questions? I want to fall in love and keep it.
Livy: Why does he always
get to go first? He stole my answer.
Patricia: For once, I
agree with both of them.
Thanks for playing! Tell
us what you're working on right now.
I'm working on a
Christmas anthology with several Harlequin Heartwarming authors and at the same
time I'm laying out the plot of my next series, Cold Cases set in Memphis. The
first book is due October 1.
Here is Gone
without a Trace back cover blurb: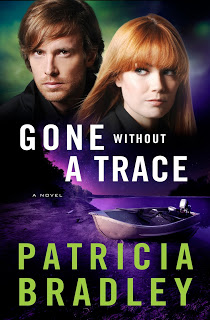 The past is
repeating itself—and time is running out
It's been more than two years since
homicide detective Livy Reynolds's cousin disappeared from Logan Point. Unlike
most people in her hometown, Livy has never believed that Robyn left
voluntarily. When Dallas private investigator Alex Jennings contacts her
concerning a senator's missing granddaughter who was last seen in Logan Point,
Livy notices eerie similarities between the two disappearances. With self-doubt
plaguing her after killing a teenager in the line of duty and an almost instant
dislike of the self-assured PI, she's finding this investigation an uphill
battle. But with the prospect of finding her cousin on the horizon, she'll have
to find a way to work with Alex—before it's too late.
Patricia Bradley lives in North
Mississippi and is a former abstinence educator and co-author of RISE To
Your Dreams, an abstinence curriculum. But her heart is tuned to suspense.
Patricia's romantic suspense books include the Logan Point series—Shadows of
the Past, A Promise to Protect, and Gone Without a Trace. Her
workshops on writing include an online course with American Christian Fiction
Writers and workshops at the Mid-South Christian Writer's Conference in
Collierville, TN. When she's not writing, she likes to throw mud on a wheel and
see what happens.
Connect
with Patricia:
More books by Patricia Bradley: