Last Thursday, I started a new Friday blog series. Yes, that made total sense. You will understand by reading: I'd Rather Be...
So…yeah, I'm living it up. Wanna come? Check it: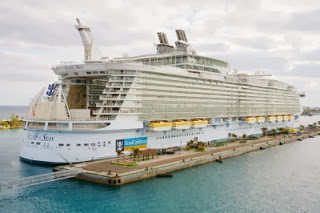 I'm boarding this ship, but I have
some hesitations. One being what if
the power went out from an engine
fire and the toilets stopped working, then
we all had to do our business in red
biohazard bags! And we got stuck
eating wilting vegetables. It happens.
I've been researching for my newest novel, a
first in a proposed series set on a cruise ship.
Yeah, I'm bringing the Love Boat back, J Patch style.
Note: This (or the Love Boat) was not the ship it happened on, so…
All Aboard!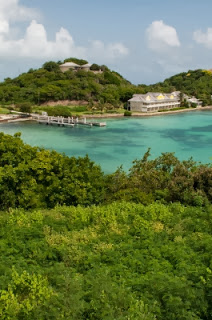 And here is our first port of call!
You really want to be here don't you?
Let's drop our bags and do a little
shopping in the public markets.
Yum! Nothing like fresh island fruit.
We must take a trip down Fig Tree Drive, experiencing
the sugar mills, and lovely churches. After all, how can you
not give God glory for this amazing display of beauty!
Oh by the way, the word fig here, means banana! So you won't
actually spot any.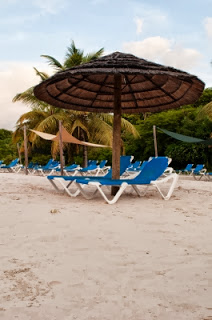 This is just one of 365 beaches on this
caribbean island. I guess you've come to the
same conclusion as I have. A beach for
every day, baby! White sands. The taste of sea air and…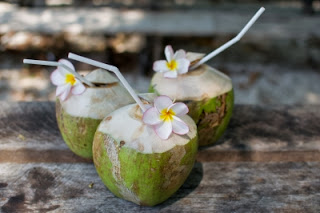 These delicious bad boys. Who doesn't love
coconut? Okay, whatever your poison, it's yours.
What book are you reading? I have my Kindle so I
have hundreds to choose from. But I'm going to
need some romance to go with the steel drums
and bongos. Yes? Let's have one more drink, shall we?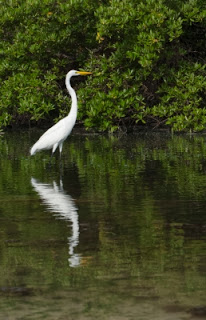 We can visit Bird Island. For
some reason it makes me think of
Cliffors the Big Red dog. Birdwell
Island. But I don't think we'll see any
red dogs. Not here anyway.
What we will see is fine feathered friends,
which I happen to be terrified of! Birds
freak me out! Bring umbrellas, not for rain…
but you know, bird crap! Because if you're standing
near me, prepare to run and be pooped on. By the birds.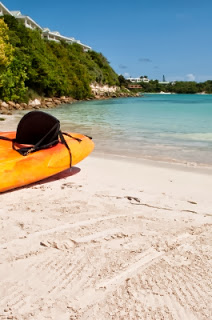 Okay, we are so not getting in this kayak.
It's going to stay ashore. Why? Because one, I don't swim well
and I saw that YouTube of the shark knocking over a kayak or at
least working to. Teasing the poor guy who'd cut his finger fishing.
Who fishes in a kayak alone in the middle of the ocean anyway?
But, if we want to get adventerous, we can swim with the Stingrays
and experience some gorgeous coral reef at Stingray City.
They say it's safe with knowledgable trainers.
Who knows? The ship wasn't supposed to catch on fire either
But here we are peeing in plastic bags awaiting a park full of birds
anxious to poo on our heads.
But overall, don't you want to come? Have you figured out where I am?


Guess in the comments and I'll share the answer on my facebook page later today! Have you liked my facebook page yet? Why not? Now's your chance. If you leave your guess in the comments, you will be entered into a drawing to win the grand prize of a $10.00 Amazon card at the end of the month. Each Friday, I'll post a new spot–so you have multiple chances to win.
Also if you share this on facebook or Tweet about it, you have another chance to win!
If you guess the right place (you must guess before I reveal it on my facebook page) you'll be entered FOUR times on top of tweets and shares!
Where in the world am I?
Where is one place you'd love to sail away to?
photo credits: freedigital photos:
artur84
artur 84
artur 84
artur 84
davidcastillodominici
arztsamui