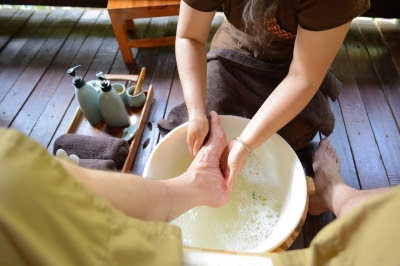 Need a lesson in
humility? Know someone who does? If you chose several people and excluded
yourself, dare I say…you do need a lesson! So do I. The next few weeks we'll be
searching scripture and finding practical ways to help us keep it classy i.e.
humble.
Today, read through
the following scriptures and let them sink deep into your heart. When I come
back to blogging–yes, I'm taking another quick break to get ready for the
American Christian Fiction Writers Conference in Indianapolis next week– these
will be the verses we unpack and put a spiritual magnifying glass to.
Romans 12: 9-21 NKJV
Let love be without hypocrisy. Abhor what is evil. Cling to what is
good. 10 Be kindly affectionate to one another
with brotherly love, in honor giving preference to one another; 11 not lagging in diligence, fervent in
spirit, serving the Lord;12 rejoicing
in hope, patient in tribulation, continuing steadfastly in prayer; 13 distributing to the needs of the
saints, given to hospitality.
14 Bless those who persecute you; bless
and do not curse.15 Rejoice with
those who rejoice, and weep with those who weep. 16 Be of the same mind toward one another. Do not set your
mind on high things, but associate with the humble. Do not be wise in your own
opinion.
17 Repay no one evil for evil. Have regard
for good things in the sight of all men. 18 If
it is possible, as much as depends on you, live peaceably with all men. 19 Beloved, do not avenge yourselves,
but rather give place to
wrath; for it is written, "Vengeance is Mine,
I will repay," says the Lord. 20 Therefore
"If your
enemy is hungry, feed him;
If he is
thirsty, give him a drink;
For in
so doing you will heap coals of fire on his head."
21 Do not be overcome by evil, but
overcome evil with good.
And here it is in
the NCV.
9 Your love must be real. Hate what is
evil, and hold on to what is good. 10 Love
each other like brothers and sisters. Give each other more honor than you want
for yourselves. 11 Do not be
lazy but work hard, serving the Lord with all your heart. 12 Be joyful because you have hope. Be
patient when trouble comes, and pray at all times. 13 Share with God's people who need help. Bring strangers in
need into your homes.
14 Wish good for those who harm you; wish
them well and do not curse them. 15 Be
happy with those who are happy, and be sad with those who are sad. 16 Live in peace with each other. Do not
be proud, but make friends with those who seem unimportant. Do not think how
smart you are.
17 If someone does wrong to you, do not
pay him back by doing wrong to him. Try to do what everyone thinks is
right. 18 Do your best to live
in peace with everyone. 19 My
friends, do not try to punish others when they wrong you, but wait for God to
punish them with his anger. It is written: "I will punish those who do wrong; I
will repay them,"says the Lord. 20 But
you should do this:
"If your
enemy is hungry, feed him;
if
he is thirsty, give him a drink.
21 Do not let evil defeat you, but defeat
evil by doing good.
It's too much to
study at one time, so each Wednesday, we'll select a few verses at a time, give
it life application, and then practice it for a week before tacking on another
few verses. I hope you'll come along with me as we learn to go low and raise our
God high.
See you back here
Wednesday, September 25th.
When is the last time you did an
in-depth topical
study and what was the topic? Care to share life lesson from it?