Joseph. One of my
favorite people in the Bible. I taught on him last week in class. I can never
make it through without crying.
God gave Joseph a
dream. A big dream. Most times, when God gives us a dream it'll be bigger than
us so we don't get the glory.
But Joseph was only
17. He was immature, bratty, spoiled, and a tattle tale. He wasn't ready for his
dream.
And that's why God
allowed tough circumstances to enter his life. He was sold by his brothers and
taken to Egypt as a slave. He was purchased by the captain of the guard. Yet,
Joseph was successful in everything because the Lord was with him. Even in tough
times, Joseph clung to his faith. He abided in God. When the master's wife came
at him day after day, he refused until he had to literally run lest he sinned against God.
Doing the right thing landed him
in prison.
Joseph let himself get comfortable. Hey, the Captain's house wasn't home, but it wasn't the pit his
brothers had tossed him in and it could be worse. He had freedom to come and go.
He had his master's household under his authority. No more iron neck collars or
fetters.
But God didn't allow
him to go into captivity to be comfortable as a slave. He still had a dream to
fulfill. So He took him out of his comfort zone and placed Joseph in another
set of grim circumstances.
In prison, Joseph
was a success. God was with him. And he was given all authority over everyone
there. He'd been faithful with little. Now, he was faithful over a little more.
He matured. Life
wasn't about him alone anymore. He'd taken an interest in others. That's how he
could tell something was wrong with the baker and the butler. He was becoming
more of the man God knew he was to be. He was getting closer to his dream.
And then the Pharaoh
had a dream. Joseph interpreted it. And he became ruler over much. Over the
nation of Egypt in fact. He was 30.
When his brothers
came and bowed down to him, fulfilling the dream he had. He was at least 37.
Dreams take time.
Your dreams aren't even all about you.
God was working behind the scenes, not only for Joseph–to bless him, but for His people He'd made covenant with. A famine was coming and God was making plans to take care of them. He was working on uniting a dysfunctional family. His brothers hated him. His father favored him over the rest. And He was working on showing a nation, who considered Pharaoh a god amongst the other 1000 gods they worship, His glory. Giving them a chance to see a true living God. 
Yes, dreams take time.
 God needs time to mold us into what we need to be in
order to handle them when they come true.
 Joseph understood this when he said, "For
God has caused me to be fruitful in the land of my affliction." Genesis
41:52
It's in the
disastrous times, tough times, frightening times, uncertain times, painful
times, lonely times that God can cut off the things in our lives that don't
belong and produce a fruit (a beneficial, wonderful product) that will last.
It's in those times if we abide in Christ, we will become more Christ-like.
I'm sure Joseph
questioned his circumstances. But at the end of the day, I think he may have
said exactly what this song says he did. I love this video clip from Joseph,
King of Dreams. It's a favorite movie of mine. Take a minute and let the words
seep into your heart.
And remember when you wonder and ask, "Why?"
You God, know better
than I. 
Have you found that God is near in the tough times?  Why or why not?
*The Name that Sailboat contest is still going on! Enter for a chance to win a $10 Starbucks or Amazon card (winner choice). Just head over to my facebook page!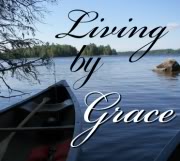 Come by our facebook page
and chat about abiding in
the tough times!