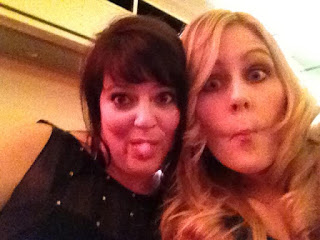 Me and Lindsay at the ACFW.
Pretty much all our photos look like this.
Today, I'm over at the wildly fun Lindsay Harrel's blog. Have you seen her upgraded site? It's awesome. And since it's October, I'm sharing a ghoulish story that is all true about something I did as a child.
Tomorrow, I'm going out to dinner for my birthday with my husband, and he keeps me out of trouble, so it'll be a relaxed evening with lots of laughs…and gifts, and maybe a movie. Guess I should see what's on.
Okay, enough gabbing! Head over to Lindsay's blog and get a good laugh on me. CLICK HERE.