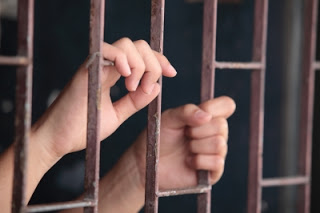 It's a quiet
morning, I'm sipping my coffee from the mug given to me by my friend, DonnaPyle. And while I'm having my morning brew, I'm working through her newest study,
The God of All Comfort.
This day's lesson
was about how losers are better givers.
It's such a great study as it uses real life stories from various people Donna
interviewed for each section of study.
This verse jumped
out to me:
"Those things were important to me, but now I
think they are worth nothing because of Christ. Not only those things, but
I think that all things are worth nothing compared with the greatness of
knowing Christ Jesus my Lord. Because of him, I have lost all those things, and
now I know they are worthless trash. This allows me to have Christ and to
belong to him. Now I am right with God, not because I followed the law, but
because I believed in Christ. God uses my faith to make me right with
him." Philippians 3:7-9 (NCV)
Now, I've read it
before. But this morning it stopped me in my tracks.
I'm not what you would consider a materialistic
person. I'm not a fan of shopping. I don't care if I have designer
clothes. I only know some of the names because characters in my manuscripts
wear them. I don't try to keep up with Jones'. I laugh behind the backs of
those who do. (That' s probably wrong.)
I do like nice
things. I like my house to feel warm and inviting. But what I do whine about
most, is writing space. "Lord, I can't wait for us to move because I know
you'll provide me with a room of my own. A place where I can study, pray, and
write without interruptions from people or the TV."
Right now, I have a
nice desk and sweet office chair in the corner of my bedroom. I have my dry
erase board and bulletin board tacked up. But I share my bedroom with my
husband and that's where he likes to watch TV. It's where he gets ready for
work. I've become accustomed to ear buds, but sometimes, it irritates me that
he's there. Isn't that selfish? It is. You can agree.
As I read this verse
this morning, it struck me that Paul penned his
best work and spent some of his most intimate time with the Lord in shared
prison cells with little to no lighting. And it's possible he had crummy
eye sight. He wrote in chains. Seated on hard, cold, rock. No cushiony chair.
No heating pad for a bad back–and most of the time he was bruised, beaten and
bloody. Always interrupted by other prisoners and guards. Nothing to tune them
out. And he wouldn't have wanted to, as it would have been a missed opportunity
to share Christ Jesus with them.
No
physical comfort.
But he was content. He was doing what he loved. And it didn't
matter where he did it. As long as he had two hands and something to write with
and on, he had peace.
Paul didn't have a
laptop, iPad, or iPhone that helped him with his social media efforts. He
didn't have scrolls at his finger tips to reference what he was talking about.
He knew it from memory.
Having those things
are a blessing. Blessings that should humble our
hearts and be used to glorify Him. Blessings that can go at any minute
through theft, fire, or small children with wandering hands. Or adults with
butter fingers (not the candy).
Jesus stays. He
can't be stolen away, burned off, cracked, broken, or lost. And truly, He's the
greatest reward. He offers gifts that last.
I had a wonderful
wake-up call this morning. A refocus. And if God decides to bless me with a
home office all to myself, I won't say no. But I'll see it for what it is. A
blessing. Not a necessity.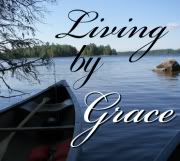 Come by our women's
facebook community and chat!
I'm hosting!
What about you? Do you need a nudge every once in
awhile to bring you back into focus on what is a need and what is an added
blessing?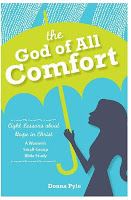 Donna Pyle's
newest study