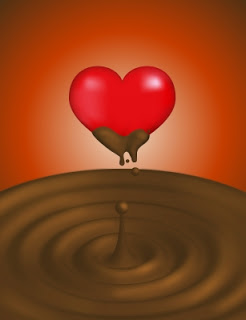 I'm a fan of chocolate. Please tell me you are too! Just love it! Reese's Pieces, Almond Joys, Snickers…the list goes on.
But if I had to be a chocolate candy, I'd go with kisses. Really, do I have to explain? Romance…intrigue…kisses…Hello!?
If you could be any kind of chocolate, what would you be? And why?
* I'm at my mom's this week hanging out in Illinois, my poor hubby is all alone. I don't think he minds too much for the break! 🙂 I'll be checking in as much as I can to see your sweet treat choices!
*
Thursday, July 5th, I'll be over at the amazing
Lisa Jordan's blog
talking about romance and dog poop. Yeah, you know you know you don't want to miss that!