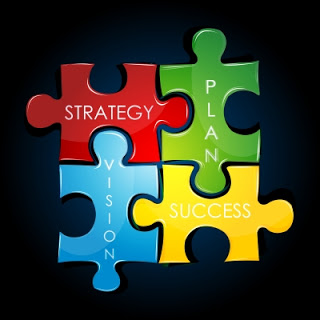 In my newest story, the hero loves puzzles. It's why he became a detective. He's patient. Observant. And doesn't seem to get in much of a hurry…for anything (including the heroine). As I was thinking about him, watching him sit at his table spreading out all the pieces, propping the puzzle box in front of him to help guide his actions, grazing his fingers along all the pieces, examining each one with care, I thought how opposite we are.
Me and Christian (Not Gray).
I've never been one to sit still long enough to put a puzzle together. I've tried. Small puzzles are easy. I've helped my kids with them. But the 1000 piece puzzles, uh, not so much. I get frustrated. I think it should be easier.
And you know what I end up doing?
Forcing pieces that really aren't meant to be together, together.
Wrecking the whole thing.
Because each piece has a fit. And when one piece gets jammed somewhere it shouldn't, the rest of the puzzle suffers.
My husband is similiar to my book hero. Loves puzzles. Good at them. Patient with them. We bought one once, a lion in Africa. I bowed out early, also his barbs at my pitiful lack of puzzle playing encouraged me to quit sooner. Even if they were in flirty fun gests.
When it was all done, after a week of working. A gorgeous, powerful lion graced our kitchen table. Thank Heaven we ate off TV trays, right?
It was such a beautiful sight to see.
Does your life ever feel like a big 1000 piece puzzle? Jumbled. Messy. Out of order. Are you ready to give up? Put pieces where they don't belong?
I think God is very much like my hero in the book, as He is observant, patient and careful about fitting the right pieces in the right place. He gives us a picture of what He wants our lives to look like and then guides each one of us. Each step of our day, events in our lives…are one piece of the puzzle.
When we're obeying and trusting, the pieces fit. They lock one into another and yes, it takes time, patience and observance to fit them in place.
If we get in a hurry, make a mistake, try to fit things where they don't belong, we slow it down. As if it weren't already slow.
But after a time, a long time we'll see ourselves and our lives in His image on the puzzle box! A beautiful sight to behold!
"But we all, with
unveiled face, beholding as in a mirror the glory of the Lord, are being
transformed into the same image from glory to glory, just as by the Spirit of
the Lord." 2 Corinthians 3:18
Do you like puzzles? Why or why not?
*I'm still holding the name-that-dog contest on my facebook page! If you'd like to participate, "Like" my page and give me a unique name for a Saint Bernard for the new story I'm writing. No limit to the names! Winner gets a $10 Amazon/Starbucks card (your choice). If I pick a name many have shared, I'll pick the first one who said it. Share with others! Tweet! Facebook! Thanks! Contest ends Friday at midnight.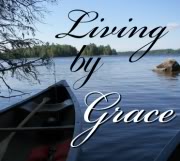 On Facebook!
Come by and let's chat!