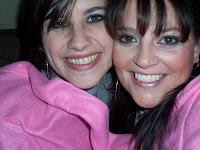 Hey everyone! Today is coffee with Jess and "Jane"! Backstory: "Jane" came over and we laid/lied? around gabbing most of the day then decided, "Hey, let's make a YouTube!" So we did. I apologize for our serious lack of make-up, our ratty hair and over-abundance of giggles. Okay, I don't apologize for the giggles.
* "Jane" has never done a video, so her swaying, eye batting, and uncertainty in her facial expressions are hilarious!
*You can see pictures of our "research trip" HERE! scroll all the way down!
Have a great weekend! See you on Monday!