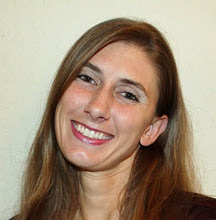 I'm excited to hang out with author, Jessica Nelson today. Her sunny smile exudes tons of fun and sincerity. Her blog usually has short posts, but packed with good stuff. I encourage you to pop over and follow if you don't already.
Jessica, in keeping with her romantic inclinations, married two days after she graduated high school. She believes romance happens every day, and thinks the greatest, most intense romance comes from a God who woos people to himself with passionate tenderness. When Jessica is not chasing her three beautiful, wild little boys around the living room, she can be found staring into space as she plots her next story. Or she might be daydreaming about a raspberry mocha from Starbucks. Or thinking about what kind of chocolate she should have for dinner that night. She could be thinking of any number of things, really. One thing is for certain, she is blessed with a wonderful family and a lovely life.
JP: Raspberry mocha. Um…yum! And I agree the most intense romance I have is with God! I had the chance to read Jess's Love Inspired historical romance debut novel, Love on the Range. Ah! Sigh. I was hooked from page one and I journeyed through the pages of a beautiful and fun love story! When did you get the writer's bug, Jess?
JN: I think maybe I always had it, but it didn't morph into finishing a story until my twenties. My local paper editor (where I freelanced) told me I should write a book because I'd get paid more money. That sparked off an amazing realization that writing books could actually be a career.
JP: Pretty awesome to be able to do what you love for a living. Not everyone can say that, can they? I'm sure you hold that editor close to your heart for giving you that first nudge. And now you've not only finished a book—you've been published! Awesome! Tell us one favorite line in one from Love on the Range and tell us why?
JN: "A man should know when a woman fell madly in love with him."
I like that one because it's funny to me (because why does a man need to know that? lol) Can I explain why? Not sure, except she thinks she's in love with one guy but then falls for another guy who ends up being…well, you'll have to read to find out. *wink*
JP: Tease! Men are generally oblivious to this, I think. Tell us, how did you come up with this story?
JN:I came across a link on the influenza pandemic and had a sudden image of a girl on a train, sent away because of the flu in her city.
JP: As I read this story, the flu was running rampant in my area and I thought about that, being sent away from my family due to illness. That's who I want nearest in those times. You did a wonderful job with your history and I learned a lot! Other than writing, what's one thing you're passionate about?
JN: Reading. J
JP: LOL! Me too, me too! Books take us off to all sorts of wonderful places we'll probably never go. Speaking of places, name one place you'd like to go that you've never been and why?
JN: Maybe Ireland. Or Australia. Italy. Does it really have to be one place? *grin* I think all of those places are interesting because of their cultures and history.
JP: There are so many places to go, so many things to see! I guess 3 is okay. 😉 I'll go with you! Books also show a darker side to the world, enter: villains. If you could pick one villain from a book to be for a day, who would you choose?
JN: Oooh, this is such a good question!! And I'm drawing a complete blank. Eeek! Hmmm. Okay, I can't even think of any villainesses. This is horrible!
JP: LOL! I think people have a hard time picking a villain because no one wants to be evil or do heinous things. You're too sweet. Wish I could say the same of myself. I have ½ a dozen villains I'd like to be! Ha! I'm kidding…maybe…I obviously think good things about you, what would your characters say about you if they had the chance?
JN: Gracie might find me a bit boring but Trevor would definitely be in love with me. Teehee!
JP: That's hilarious! I wouldn't mind if Trevor were in love with me either and women should know when a man is madly in love with them! Ha! I guess we writers think of ourselves as boring because we're always planted in a chair writing exciting lives for others. Our minds are definitely not boring! What are you working on currently?
JN: It's the story of Mary and Lou, secondary characters from Love On The Range. They find a child in the desert and disagree over what to do with her, igniting sparks, danger and revealing the secrets both of them have been hiding for years. Which of course only draws them closer and then they fall in love. *grin*
JP: Oh good! I was interested in those characters, especially Uncle Lou. I liked him A LOT! Can't wait to read it when it comes out!
Thanks, so much, Jessica, for hanging out today and sharing a little about your debut novel. I enjoyed so much! I know readers will too!
Jessica has graciously offered to give away a copy of her debut novel! All you have to do is answer the question in the comments AND leave your email address. If you don't leave your email, I'll assume you aren't entering the drawing! Here's a sneak peek:
"Any other socialite would view being packed off to a remote Oregon ranch as a punishment. But Gracelyn Riley knows that this is her opportunity to become a real reporter. If she can make her name through an interview with the elusive hero known as Striker, then she'll never have to depend on anyone ever again.
Rancher Trevor Cruz can't believe his secret identity is being endangered by an overly chatty city girl. But if there's one thing he knows, it's that Gracie's pretty little snooping nose is bound to get her in trouble. So he'll use her determination to find "Striker" to keep an eye on her…and stick close by her side."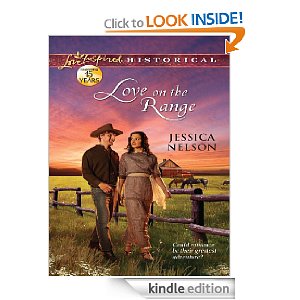 JP: So, Jess, what's your question?
JN: Hmmm. How about, what's your favorite kind of chocolate and if you could be a villain, who would you be? (sorry, had to steal that question because it's GENIUS)