As you might know I went to the midnight showing of Breaking Dawn with one of my gal pals. It's kind of our thing. I'm also glad we only have one more movie left as I'm not getting any younger and I poop out at 8:00 p.m. 
But I threw on my most PJ like attire, my Volturi cloak was at the Cleaner's, and we made our way to one of the 8 screens showing the flick. We sat in our seats from 10:30 p.m. until showtime at midnight. We laughed. She ate smelly hotdogs that made me want to throw up on the Twilight moms in front of us, I ate a pretzel that had probably been over-microwaved. 
Good times.
My take on the movie? I liked it. I thought  the wolves talking through thought in the book was cool, but in the movie, it was kind of silly. But overall, I really enjoyed it.
 In fact, I went and saw it again with my husband, who yes, happens to like the movies and yes, I pray every day he doesn't leave me for another man. I'm kidding. Not that I pray he will leave me for another man or even that he'll leave me, I'm just saying he likes chic flicks and anything with vampires and wolves. It does annoy him that they sparkle, so I feel mildly safe. I did have to get all over some middle grade girls for flapping their gums and driving me nuts! 
"This can't be possible," Bella said.
"Mmmhmmm, yes it can, too," the annoying middle grade brat said for every theater in a fifty mile radius to hear (not that I know how wide that is, it just sounds good). 
"If ya'll don't cut out the commentary, I'm going to go crazy on you," said Jesse Patch as she thought, by getting the manager.
They shut up.
Earlier in the month, Hubster went to Thailand on a Missions trip and I do plan on sharing that trip with you when I can make him send me the pictures, ugh, but he did send me these because I nagged. I know guys hate it, but…it works. Although that could be grounds for leaving me for another man. 
Check this out: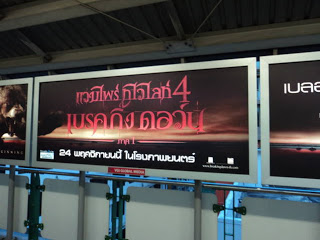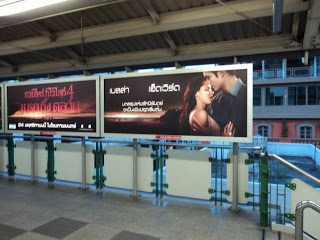 Yep, he took these in Thailand, and yep, I hope they were for me and not him, but then, I did have to nag to get my grubby paws on them so…
 Have a great weekend! 
Did you see Breaking Dawn? What did you think?