Today's guest post is by Jennifer Slattery. I had the privilege to meet Jen at the WFTS conference this past February.
Before we get to it, I'd like to link to a book review I did by Rene Gutteridge, Listen. It's a great story about taming the tongue and how our words build up and tear down. Click Here to read it.
Welcome, Jennifer!
Have you ever noticed how readily we cling to the negative, no matter how irrational it is? Things spoken to me during my elementary years have stuck with me throughout countless successes and accolades, tearing at the walls of my heart. Think of your own life and those evasive lies you've allowed to wiggle their way in.
Countless people can tell you again and again how smart, or pretty, or resourceful you are, and yet you'll cling to that one statement hurled in the heat of the moment to the contrary. Which is why it's so important to guard our words, because once spoken, they penetrate deep and can never be returned.
I've always struggled with my tongue. Mainly because I'm impulsive. Often, I speak the first thing that comes to mind without taking the time to sift my words through my listener's ears. And yet, those much needed words, like, "Good job," and "Thank you," seem to linger in my throat like rubber cement. The other day after reading one of my articles, my husband told me how much he enjoyed it. (It was largely about him and the effect his behaviors have had on our daughter.) When I asked him why, he said, "It's good to know that maybe I'm doing something right." His response surprised me.
He does so many awesome things and is such a great family leader. Couldn't he tell we adored and admired him? And yet, at the same time, I understood the insecurities and fears beneath his response. We all have inner demons, fears of failure, insecurities. We all need to hear an "atta-boy" once in a while. More often than not, actually. I've heard that it takes about five positive comments to counter one negative. Now, think of all the negative comments your spouse might hear in a given day, then multiply that by five. Kind of tips the scales a bit, doesn't it?
Sometimes I forget how fragile the human heart is. Thought processes influence our self-concept and words spoken influence thought processes. According to social scientists Dr. Gangel and Dr. Canine, our self-concept is created, developed, and maintained through communication and interaction with others. (Dr. Gangel, Dr. Canine. 1992) Marriage is a life-time of close, consistent interaction—interaction that has the power to build up or tear down.
Ephesians 4:29 urges us: "Do not let any unwholesome talk come out of your mouth, but only that which is helpful for building others up, that it may benefit those who listen."
How many words would be left unspoken if I truly lived this verse out? How many wounds avoided?
Dr. Gangel, Dr. Canine. Communication and Conflict Management. Eugene, OR: Wipf and Stock Publishers; 1992. p. 66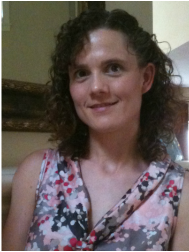 Jennifer Slattery writes for Christ to the world Ministries, the Christian Pulse, Samie Sisters, and is the marketing manager for the literary website, Clash of the Titles. She's placed in numerous contests and has written for numerous publications, E-zines and websites. Visit her devotional blog, Jennifer Slattery Lives Out Loud to find out more about her and her writing.
Question: How hard do you find it to tame your tongue?