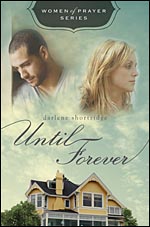 "Where will God draw the line at allowing circumstances into our lives that lead us to Him?"
This is just one of the many questions raised in Darlene Shortridge's debut novel, Until Forever.
I've had the privileged opportunity to read Darlene's book before it hits the bookstores and online shelves later this month.
In the first chapter, she gripped my heart with a tragedy feared by all mothers. She held it as her characters journeyed down a tough road filled with alcoholism, death, divorce, and prison.
Just when I thought things were looking up, Darlene threw the curve ball and struck my heart again. Sometimes, it takes God allowing many painful experiences to bring His babies into His kingdom. I enjoyed Darlene's story and her writing style.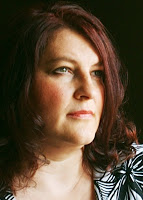 www(dot)darleneshortridge(dot)com
facebook
www(dot)darleneshortridge(dot)blogspot(dot) com
 This book is the first in Darlene's Women of Prayer Series. I look forward to reading the next one.
Here's a teaser:
"Until Forever is a story of a young family that is torn apart by the devastating effects of alcoholism. Can healing take place in a relationship when an unforgivable act is committed? Will Jessi's pain and Mark's guilt keep them apart forever, or will unforseen circumstances bind them together?"