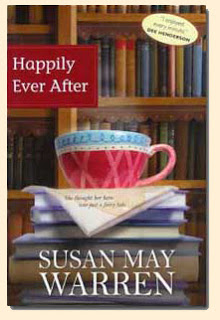 "He barely escaped with his shirt."
I gotta tell ya, that's not a shabby way to start out a book. I'm hooked! You judge me, but you know the minute you saw that line, you wanted to read this blog.
Happily Ever After was a free book at the kindle store, check it out it still may be. It's not necessarily the title or the cover that grabbed my attention, although I love happy endings and books with coffee or tea. It was the word FREE that snagged me.
However, that's not what held me. I've downloaded tons of free books, read a few pages and realized they just weren't my thing.
Have you ever read that one book, you know was meant for you for that particular time in your life? That's what Happily Ever After was for me, proving once again that fiction does minister, teach lessons, and touch lives in ways other things can't. God knew I wasn't going to be watching TV for two days, or venturing out to hang with friends (I'm slowly getting better. Read my blog for New Year's Plans), but He did know I'd be reading.
This book was a touching romance with humor that I found funny. The theme of the book was about dreams. Mona Reynolds had dreams of making an old Victorian house into a bookstore and coffee shop. She'd been saving for years to make it happen, and when she finally had it in her grasp, one thing after another taunted her into believing it never would.
I had a rough week before I settled in with Susan's book. I'd had a few doubts and unsettling moments related to my dream. I switched on my kindle, and picked up at the scene where Mona is giving up. Disappointment has overshadowed all the small successes and breakthroughs. Her quirky friend, who I could so relate to if I was having a good day, told her that God doesn't give you a dream only to yank it away and laugh at you.
I needed to read that statement. At that moment. If you have dreams, God given ones, don't give up, and also…read this book.
Now, I will say that her twists were predictable, but she hinted enough that she wanted the reader to guess them. And even though I knew what those were, the book held me and kept me engaged. My heart swelled when the hero swooped in at the end and saved the day. Literally I whooped and laughed out loud! I love books that make me fall in love.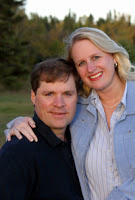 Susan is on the right; geez do I have to
spell it all out for you!?! 🙂
Check out amazon or any bookstore for her
novels.
It also touched on subjects of guilt, forgiveness, Down Syndrome, and faith. I had never heard of Susan May Warren before the free download, but I'll be sure to mark her as an author to read and follow. I hope you will too! You can click on her name and read her first chapter on her website, if you don't believe me…but…you know trust me!
Here's a teaser:
"A bookstore in a Victorian house on the shores of beautiful Lake Superior. Mona Reynolds can't think of a better storybook setting for a happy ending. Until someone starts to sabotage her plans. Could it be the drifter handyman she hired to help her? Just what will it take to make her dreams come true? "